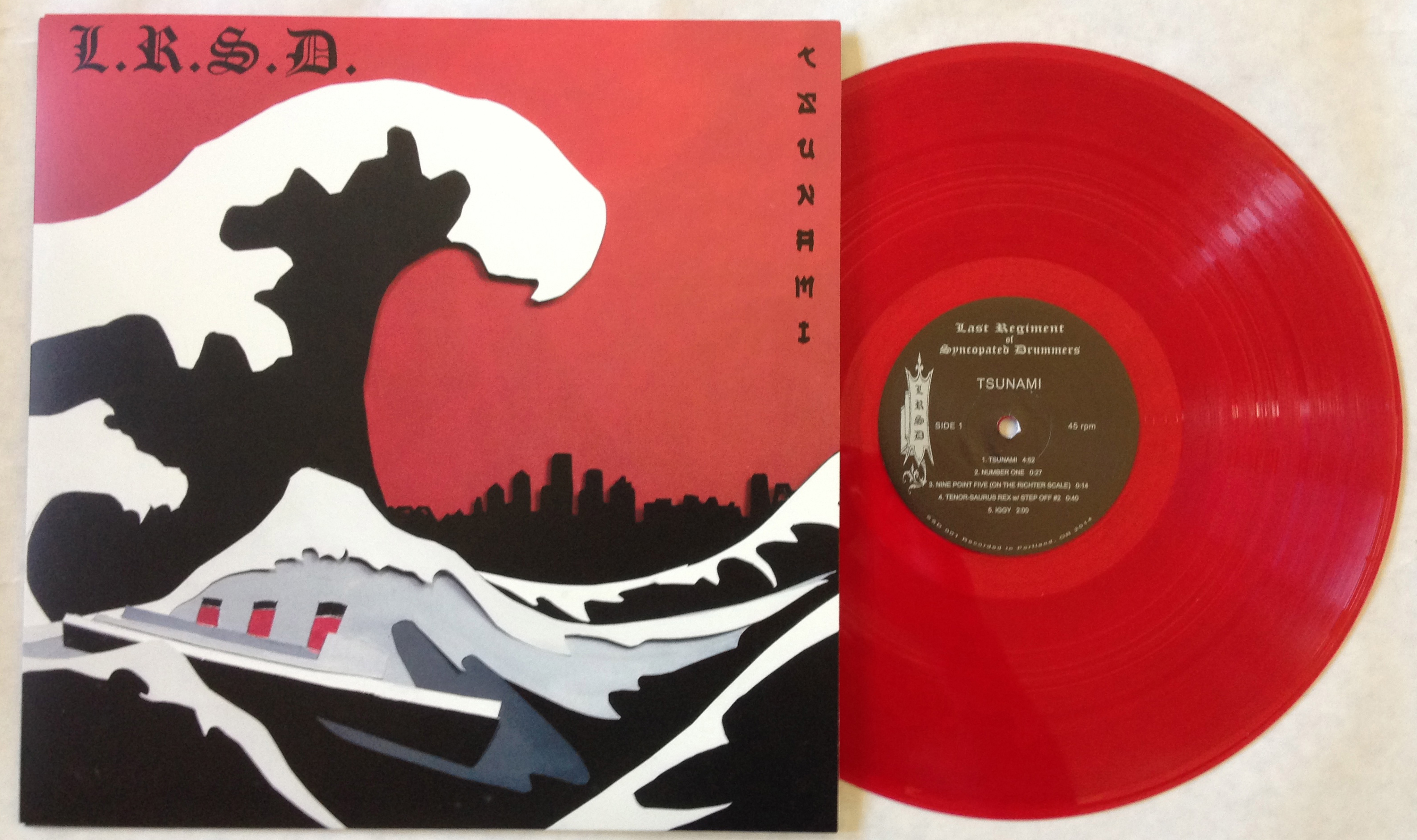 Our new album "
TSUNAMI
" is now available digitally, or on old-school vinyl! (Vinyl includes digital download!) $15 for the digital version, and
$18.50
for the vinyl (which includes shipping & handling)!
You can hear the sound all through Portland, and out into rural Oregon and Washington. When you hear it from a distance, it captures your attention like the pulse of the city and draws you closer. When you see the drums flashing in front of you, the excitement is inescapable.
Every year, The Last Regiment of Syncopated Drummers (LRSD) is called upon to "kick off" numerous public and private functions all over the Pacific Northwest. LRSD delivers a high energy, heart pounding and visually awe-inspiring performance… our music engages audiences of all ages, and inspires enthusiasm in even the most stoic bystander! Whether you're celebrating a grand opening, private party, street fair, charitable or athletic event, the explosive rhythms of The Last Regiment of Syncopated Drummers can make any event unique and unforgettable.